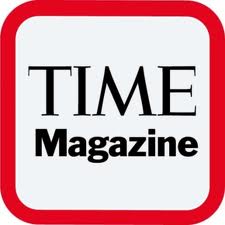 The Ground Truth on Veterans' Unemployment

KEVORK DJANSEZIAN / GETTY IMAGES
Army Col. Shawn Phelps seeks work at a Los Angeles job fair Mar. 20 as he prepares to leave the service.
Have you heard the good news?
Turns out the veterans' employment crisis is over, or didn't happen, or really isn't that bad…either way, there's nothing to see here. Let's just forget the record high new veteran unemployment over the last few years or the fact that it's still on average two points higher than the national average.
Overall, it's true; the unemployment numbers are getting better for everyone. But better isn't good enough. No matter how you spin it, the truth remains that for Iraq and Afghanistan veterans, the unemployment rate is unacceptable.
You could argue that the new veteran unemployment rate is high because they are a younger demographic, and young people tend to have more trouble finding a job across the board. That's an interesting point, but the rate for new young veterans is still worse than the rates of young non-veterans.
For new veterans aged 18-24, the unemployment rate averaged 20.4% in 2012, more than five percentage points higher than the average among non-veterans aged 18-24. Beyond the numbers, critics fail to acknowledge that while of the same age, young veterans are entering the workforce with far more skills and experience than their civilian peers. Logically, they should be employed at higher rates, not lower.
But what about older veterans? An article last week here on Battleland indicated that the new veteran employment situation improved with age, noting, for instance, that the unemployment rate for new veterans aged 45-54 was merely 2.4%. At best, this is an incomplete understanding of the new veteran employment situation. At worst, it's a complete mischaracterization of the facts.
This 2.4% statistic comes from the Bureau of Labor Statistics' monthly release for February 2013. These monthly rates, particularly in sliced into demographic subsets, are prone to wild swings from month to month because they are drawn from small survey samples. For instance, the rate among this same group was 7.5% in January of 2013, just one month before. In December 2012, it was 10%. Using the 2.4% statistic to indicate success for the 45-54 age group is misleading.
The annual numbers, based on a much larger sample size, are more reliable.
So, let's take a look. In 2012, the unemployment rate for post-9/11 veterans between the ages of 45 and 54 was 7.7%, more than a percentage point higher than the average among non-veterans between 45 and 54, which was 6.2%. No matter how you cut the data, the fact remains that despite the technical, leadership and entrepreneurial skills a veteran gains in service, today's generation of veterans is facing unemployment rates higher on average than their civilian peers.
A period of unemployment could seem like a natural part of the transition from military service to a civilian career.
In January of 2013, Iraq and Afghanistan Veterans of America surveyed our membership. In that snapshot of over 4,000 new vets, 16% said that they were unemployed. Of our members that are unemployed, 33.8% have been unemployed for longer than a year. More than 17% have been unemployed for more than two years. These data seem to indicate that the unemployment problem is about more than a period of transition to rest and spend time with family.
Although the numbers are bad, they don't tell the whole story. The real problem lies in the systemic challenges that cause higher rates of unemployment for our veterans.
Today's business leaders don't understand the value that veterans bring to the table.
This is one of the first generations of business leaders that largely didn't serve in the military, which poses real cultural barriers to understanding military skills and experience. In a June 2012 report, the Center for a New American Security noted that one of the main barriers to hiring veterans, from the perspective of businesses, is that they struggle to understand how military skills translate to increasing the bottom line.
This CNAS finding mirrors what our members tell us about their experience. In a 2012 survey of new veterans with Prudential, Inc. 60% of veterans reported that translating their military service to the civilian job market was a significant challenge.
In addition, there remain legal barriers that prevent veterans from doing the work that they did in the military. Many veterans return home ready to continue the jobs that they did in the military in the civilian sector, only to find that they need to re-train to do the job they've been doing, in order to meet the requirements for a civilian license or certification. While Congress and local officials have been working to break this barrier, it still remains a significant challenge to veteran employment today in many sectors.
Some veterans leave the military with unrealistic expectations of their prospects in the job market. Our study with Prudential revealed that just 66% of new veterans received employment resources during their transition. This situation is improving thanks to a restructuring of the Transition Assistance Program (TAP) and new laws that make TAP mandatory for all units.
This week, on the 10th anniversary of the war in Iraq, IAVA is Storming the Hill. In addition to calling for an end to the VA backlog, we are asking Congress to pass a bill from Rep. Bill Flores, R-Texas, that standardizes TAP and ensures that all service members can take advantage of specialized training in employment and entrepreneurship.
Is veteran employment in a better place than it was two years ago? Yes. Hard work by Congress, the veteran community, the Administration and the private sector is starting to pay off. But, better isn't great. Until we address these systemic problems, our veterans are still one economic downturn away from returning to record high unemployment.
Tom Tarantino left the Army as a captain in 2007 after a decade in uniform, including a combat tour in Iraq. He is the chief policy officer at Iraq and Afghanistan Veterans of America.
Read more: http://nation.time.com/2013/03/22/the-ground-truth-about-veterans-unemployment/#ixzz2OmzVz3R7
---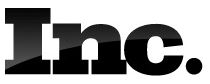 February 11, 2013 – The Challenges of Hiring Recent Veterans
By Inc.com
Entrepreneurs are happy to hire recent veterans, so why is it so hard?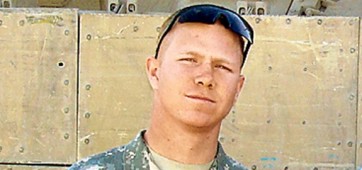 Ready to Serve: After two tours in Iraq, Luke Sutherland faced another fight in simply landing a job.
 The statistics are alarming. According to the Department of Labor's November figures, 10 percent of recent veterans are unemployed. That's significantly higher than the 7.7 percent unemployment rate for the general population. For female veterans, the unemployment rate is nearly 13 percent.
Given that small businesses are behind much of the job creation in the country, there would seem to be an obvious fix: Make sure that veterans fill some of those jobs you create. It's hard to question the social good of hiring those who have served our country. However, there are stumbling blocks that pose challenges if you are interested in hiring veterans.
One problem is that many recent veterans returning home don't have the skills that are needed in the changing economy, says JustinAshton, co-founder of XL Hybrids, a Boston-based developer of technology for converting vehicles to hybrids. He says he would like to hire veterans but finds that many lack the training he seeks.
"Vets bring a lot to the table, but the jobs that are open are more technical than they were 10 years ago, and there is a mismatch in skills," he says. Ashton, a former U.S. Air Force intelligence officer, suggests that the retraining programs offered by organizations such as the U.S. Department of Veterans Affairs should be tweaked to include up-to-date training on things such as Web programming and Web 2.0 marketing. "It is a very competitive job market, and they are competing against people with more focused skills," he says.
Also, although veterans are instilled with qualities such as discipline, leadership, and loyalty, it can be hard to transmit that fact to employers. Luke Sutherland served two tours of duty in Iraq as a cavalry scout in the Army before leaving the military in 2009. Even with degrees in finance and economics that he was able to earn with help from the GI Bill, he struggled to land a job against candidates with more practical experience.
"It's difficult to take the military skill set and training and put that on a résumé," he says. "I can't say I can take apart a machine gun or read a map or lead a patrol. It just doesn't translate." Sutherland persevered and landed a job as a project analyst for J.G. Management Systems, a company that provides technical management consulting to the federal government.
Another issue is the government's handling of the tax credits that are available to employers for hiring veterans. On paper, the Work Opportunity Tax Credit offers employers refunds ranging from $2,400 to $9,600 for hiring unemployed or wounded and disabled veterans. But, like most things related to the government, it's rarely that simple. There are so many caveats and categories to the byzantine credits that they are often hard to claim.
Veteran Corps of America offers a good example. The O'Fallon, Illinois-based provider of security services and protective systems for government clients has qualified only once for a tax credit, despite the fact that 70 percent of its 33-person work force consists of veterans. The credit amounted to $2,400.
"The system of credits is complex, and some require us to request that veterans volunteer personal information in order for us to take advantage of a given credit," says Bill Wheeler, president of Veteran Corps. "As you might imagine, that is something of a sticky wicket." However, Wheeler says the tax credits (or lack thereof) have little to do with his decision to hire veterans. A retired Air Force pilot, Wheeler has made it his mission to employ veterans and help them readjust to civilian life. It has been mutually beneficial–the company's revenue jumped to $76 million in 2011 from $8 million in 2008.
"In a small business, you are often looking for people to step out of their comfort zone," Wheeler says. "These folks are hard chargers who will rise to the challenge, and when they come in, the bar moves up."
---
November 8, 2012 – Snyder declares November as Hire a Veteran Month
By Associated Press
Lansing — Michigan Gov. Rick Snyder has declared November as Hire a Veteran Month.
Snyder on Thursday urged Michigan employers to do more to help returning  veterans make the transition from military service  to employment. The governor's proclamation was issued in conjunction with the  Veterans' Services Division of the Michigan Workforce Development Agency.
Snyder's office notes there are federal incentives and state tax credits  available for hiring veterans.
Also this month, Operation Vet Connection 2012 is a series of career and resource fairs. One was taking place Thursday in Lansing. Another is Friday in  Marquette.
---
From The Detroit News: http://www.detroitnews.com/article/20121108/BIZ/211080444#ixzz2BelMiZpr
Nov. 18, 2012 – G.I. JOBS Announces 2013 Top 100 Military Friendly Employers ® List on MilitaryFriendly.com
New digital site allows job seekers to find their own Military Friendly Employers ® List
The 10th annual list of Top 100 Military Friendly Employers® was released today on www.militaryfriendly.com, a new digital site highlighting companies with leading employment solutions for military.  The list of 100 companies represents the top 2 percent of more than 5,000 eligible companies whose annual revenues exceeded $500 million.
The Military Friendly Employers® list, which is verified by Ernst & Young LLP, serves as the primary benchmark of corporate recruiting programs aimed at veterans.  Companies vehemently compete to make the list, which gives them an advantage in recruiting highly coveted military-trained talent.  This year's #1 Top 100 Military Friendly Employer, USAA, has been a perennial top performer, making the Top 100 list every year since 2003, but enjoying its first time at the top.
Live on NBC Sports tomorrow night, and watched courtside by around 5,000 active duty military, the Carrier Classic basketball game held on board the USS Yorktown will see USAA be presented with the #1 Top 100 Military Friendly Employer trophy by Ernst & Young. A subset of the list was also released today in Bloomberg Business Week.  All military personnel in attendance will receive copies of the Top 100 Military Friendly Employers list printed in the December issue of G.I. Jobs. They will also receive the Annual Guide to Military Friendly Schools.
In its 10 years, the Military Friendly Employers list has significantly increased the quality of corporate programs aimed at recruiting veterans. Since 2003, the average percentage of veterans hired by companies on the list has grown 138%, the average number of full-time military recruiters has grown 68% and military recruiting budgets have grown 268%.
Rich McCormack
Publisher – G.I. Jobs Magazine
[email protected]
---
Drinkable Air Joins Forces With VetPower.org
April 26, 2012 08:00 ET
Immediate Employment for Dozens of Local Veterans in New Lauderdale Lakes Factory
OAKLAND PARK, FL–(Marketwire – Apr 26, 2012) – Drinkable Air, a world leader in atmospheric water generation, has put into motion its plan to build a national Veteran sales and distribution network by entering into a Strategic Alliance with VetPower.org, a nonprofit charity that gives America's Veteran population the resources and support needed to start their own home-based and franchised businesses.
Drinkable Air will immediately utilize VetPower.org's growing network of qualified Vets to hire the assembly and administrative personnel required to operate its new Lauderdale Lakes factory. VetPower.org will also be using money raised through donations to provide Veterans with the training needed to setup Drinkable Air distributorships throughout Florida. This model will be expanded nationwide after successful implementation in the Partners' home base.
---

New Non-Profit Helps Vets Start Their Own Home-Based and Franchised Businesses
April 18, 2012 – Kathleen C Lanza
VetPower.org is a new non-profit charitable organization that gives America's veterans the opportunity to start their own home-based or other small businesses, business opportunities or franchises. Founded by Kevin Humes and Frank Campanaro―two of America's leading veterans advocates who are themselves Service Disabled Veterans―the organization provides the resources, training, networking opportunities, mentorship and support that veterans so desperately need to feel confident in not only launching a new business startup but in making it a success.
If you are a veteran who is interested in owning your own business, you owe it to yourself to find out more about what VetPower.org can do for you. They can help you assess your interests and entrepreneurial abilities as well as your financial needs and available resources and walk you through the process of making the best decision for you and your family when it comes to owning a business of your own.