---
 Frank Campanaro
---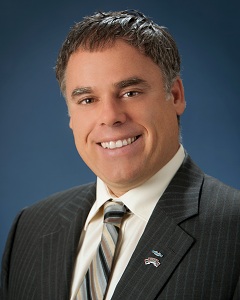 Frank is a Service Disabled U.S. Army Ranger who has been honored with numerous awards both on and off the battlefield for his unwavering dedication to his Country and his fellow soldiers. In 1993, Frank was able to transform the skills and passion he gained from his military service into a highly successful entrepreneurial career with the formation of the Trillacorpe family of Service Disabled Veteran Owned Businesses.He currently serves as the CEO of Trillacorpe Construction which was ranked #23 in the 2011 Inc. Magazine's "Inc. 500 Annual Ranking of America's Fastest Growing Private Companies".  The company was recently ranked #3 in the Government Services Sector and #1 in the State of Michigan
Some of Frank's and Trillacorpe's more notable honors include receiving the 75th Ranger Regiment Association "2010 Ranger of the Year" Award, the 2009 SBA Champion Award for "Best Veteran Owned Small Business in Michigan and the Midwest", the 2009 American Legion Award for "Veteran Employer of the Year – Michigan Midsized Companies", the 2010 Department of Defense Nunn-Perry Award for Construction, and the 2010 Blue Ribbon from the U.S. Chamber of Commerce.
For the last 20 years Frank has made it his personal, professional and spiritual goal to "Lead the Way" in helping his fellow Veterans achieve financial independence by creating jobs, career opportunities, and highly specific training programs geared for their success. It is our hope that the formation of VetPower.org and the work that it is set up to perform on a national level will become the crowning achievement of our founder's remarkable career.
---
 Kevin Humes
---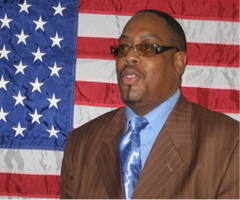 Kevin is a medically retired disabled veteran, who is currently the President and CEO of American Veterans Alliance, a Veterans Service Organization, as well as President of American Alliance for Disabled Veterans, a 501c3 non-profit organization. Both companies were founded to support veterans in the areas of providing education, employment, access to quality health care and guidance in business and entrepreneurship.
During his 18 years of decorated service in the U.S. Army prior to his medical discharge, Kevin was responsible for in-service recruitment, retention, education, and service member training for a company unit size of 300 personnel. Additional duties included assisting service members in preparation for departure from military service by utilizing any and all resources available to make the transition as smooth as possible.
Kevin's legislative endeavors to support and empower veterans throughout the past 20 years have put the American VeteransAlliance and the American Alliance for Disabled Veterans front and center, advocating directly to the Secretary of Veteran Affairs, the Joint Chiefs of Staff, the Department of Defense, the Department of Labor, along with many of America's largest veteran organizations. Kevin's tireless efforts and leadership role in the support, retraining and successful transitioning of our veteran population continue to be recognized and lauded by all involved in the process.
Listen to Kevin Humes' Radio Interview